Journey Together: Changemakers
Friday, June 23, 2023, 5:30 PM - Sunday, June 25, 2023, 12:15 PM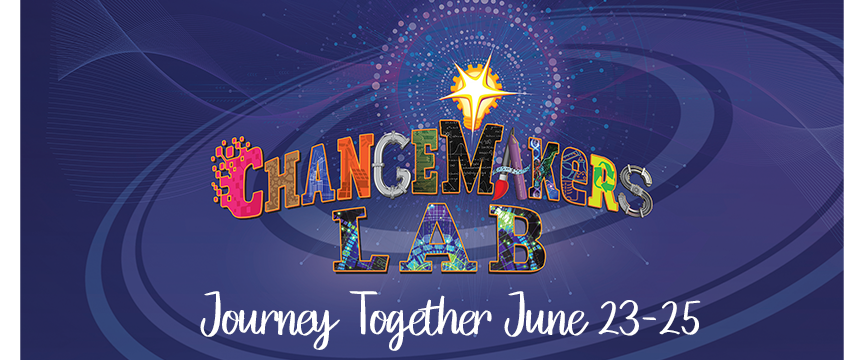 Journey Together, is a weekend event for families with kids hosted by First Baptist Kids Ministry.
This year's theme is Changemakers Lab. The four Bible stories you will hear explore examples of people who experienced and brought about change in the world around them. These people provide a model for asking hard questions, working together to solve problems, reaching across differences, caring for all people, and imagining a new world. Through worship and drama, Bible study, STEAM activities (science, technology, engineering, art, math), and active games, children and adults are invited to see and experience the transforming love of God. Grounded in God's love, people can use their unique gifts to make a difference wherever they go!
We are looking forward to the ways your family and our church family will make memories, grow in faith, and connect with other families during this special event!
Activities are geared toward kids aged 3 through 5th grade and their families, however, all are welcome! Youth can participate with their families or volunteer to help. Email Pastor Brittany at to volunteer!
Schedule of Events
Friday, June 23 5:30-7:30 pm, dinner provided

Saturday, June 24, 10:00 am-2:30 pm, lunch provided

Sunday, July 25, 10:15-11:05 am with combined worship to follow at 11:15 am in the sanctuary.
Online registration is closed. If you would like to participate in this amazing weekend, please email Pastor Brittany at