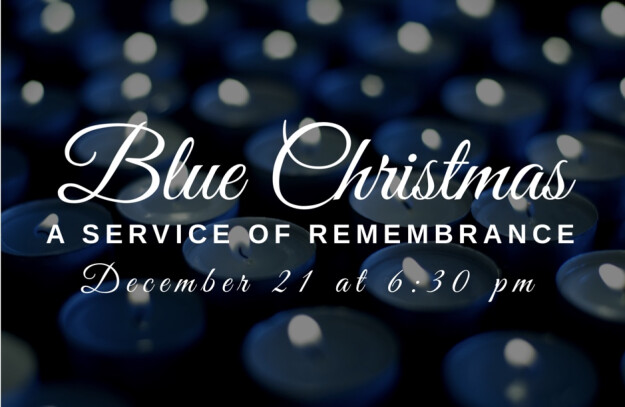 Friday, December 21, 2018, 6:30 PM - 7:30 PM
Christmas can be a painful time for some. It may be the first Christmas without a loved one; it may be a time that has always been difficult. Though the Christmas season is often marked with expressions of excitement and joy, we want to recognize that for many, this season evokes a lot of pain and grieving. The anguish of broken relationships, the insecurity of unemployment, the weariness of ill health, the pain of isolation – these can all make us feel alone in the midst of celebration. We need space and time to acknowledge our sadness and grief; we need to know and see that we are not alone.
For these reasons, we are offering a special Blue Christmas service on Friday, December 21 at 6:30pm in the Fellowship Hall. Join us in sharing prayers, scripture, and music that acknowledges God's presence is with those who mourn, now and always.