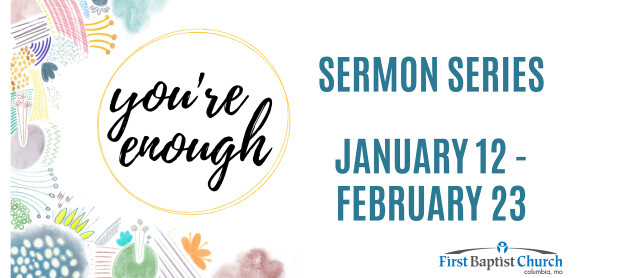 Every Sunday, from 01/12/2020 to 02/23/2020, 12:00 AM
Scripture tells us when God spoke the world into existence, all of creation was anointed with goodness. God bestowed this goodness, or blessing, before creation had done anything at all. This gift is called original blessing and all human beings are endowed with it! Yet, o
ur culture constantly bombards us
with the message that we are not enough
...not thin enough, rich enough, beautiful enough, smart enough, promoted enough, or powerful enough.
With all of these negative messages coming our way, how do we develop a sense of
inner worthiness? Can we let go of perfectionism and shame? Come learn how
original blessing can be an anchor that reminds each of us, "You're Enough."