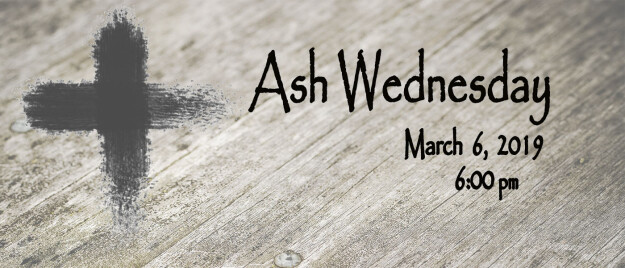 Wednesday, March 06, 2019, 6:00 PM - 8:00 PM
Our Lenten journey begins with Ash Wednesday, marking the beginning of
Lent, the seven-week season that leads us to the celebration of Easter.
Traditionally, Lent begins with a solemn reminder that we come from dust and will return to dust. It is a reminder that we have a need to acknowledge our sinful nature and to seek forgiveness. A reminder that we must ask God to continually "create in us a clean heart."
Ash Wednesday is that time when ashes are placed on our forehead or
hands as a symbol of our need for purification. During the service, we will be reminded of our need for God on our journey and have the opportunity to be marked with ashes. Please join us for this creative and tactile time of worship.