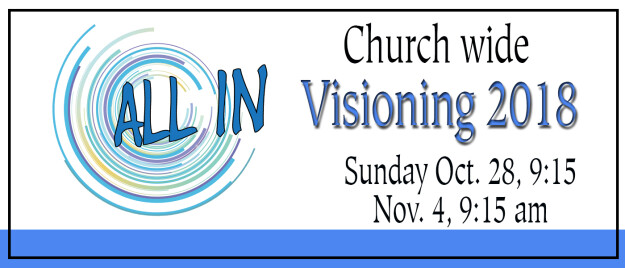 Every Sunday, from 10/28/2018 to 11/04/2018, 9:15 AM - 12:00 AM
ALL IN is the theme for our visioning this fall.
To be ALL IN is to be totally committed to something. We chose ALL IN as our theme because we believe the mission and ministry of First Baptist is worth our commitment. Our goal is to have 100% participation in the church-wide visioning process. We want everyone to be involved. The goal of the visioning is to help us focus our intentions. It is a chance to think about how we, as First Baptist, use our voice, our energy, and our money to share the inclusive, transforming love of God.