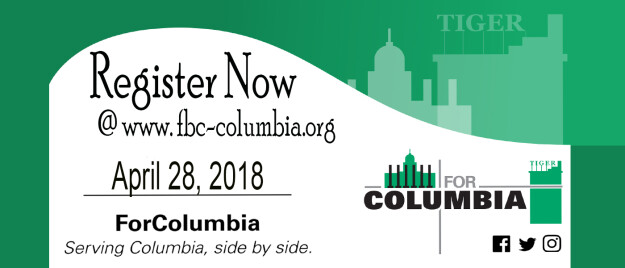 Saturday, April 28, 2018
The Serving team is excited to announce our partnership with ForColumbia 2018, a city-wide, multi-church service opportunity on Saturday, April 28th. First Baptist will serve alongside 48 other churches and close to 2,300 volunteers as we work together to share the love of Christ in our community. We are working with coordinators for the event to organize and plan our sites.
More information will be announced at a later date.