Staff
« Back to Staff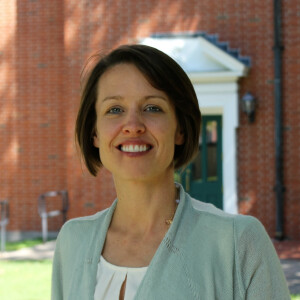 Carol McEntyre
Carol serves as the Pastor here at First Baptist. Her love for people, passion for preaching, and dedication to following God's calling can be seen in all she does at First Baptist.
office: 573-442-1149
Carol has been pastor at First Baptist Church since July of 2012. Carol says, "Believe it or not, if I wasn't the pastor at First Baptist, this is the kind of church that I would be looking for. I love the diverse and inclusive community that we are trying to build here. I enjoy the creativity of both our Awakening and Traditional Worship Services. This is the kind of church I want my children to grow up in."
Carol grew up in rural Tennessee, which you will know when you hear her southern accent. She met her husband Michael in college at Carson-Newman University in east Tennessee. She has a bachelor of arts degree in psychology and human services from Carson Newman. She attended seminary at Baylor University in Waco, Texas where she earned a master of divinity and a master of social work. Carol is currently working on her doctorate of ministry in Worship, Preaching and Spirituality at Drew University in New Jersey.
Away from the First Baptist Church family, Carol enjoys walking the trails in Columbia, cooking for her family, traveling to new places (20 countries so far), and reading (mostly church stuff, like N.T. Wright, Brian McLaren and Walter Brueggemann). Carol and Michael have two children, Nate (7); and Marin (2). They bring a great deal of joy and messiness to her life.