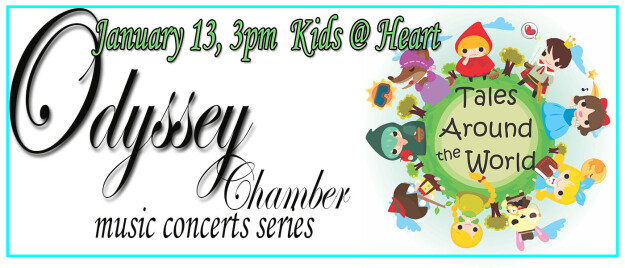 Saturday, January 13, 2018, 2:00 PM - 4:00 PM
FREE - NO TICKETS REQUIRED.
Saturday at 2-2:45pm Instrumental Petting Zoo
Saturday at 3pm, First Baptist Church
Co-sponsored by

MMAMTA
Kids@Heart program is perfect for someone with kindred spirit,
for both children and adult who refuse to grow up.
"Tales Around the World" is the theme, encouraging everyone to dress up (or not) in costumes while the performers take stage to share their favorite fairy tale-inspired music! This is a shorter, one-hour long live concert; Free admission.
*Note* Snow date is January 20.