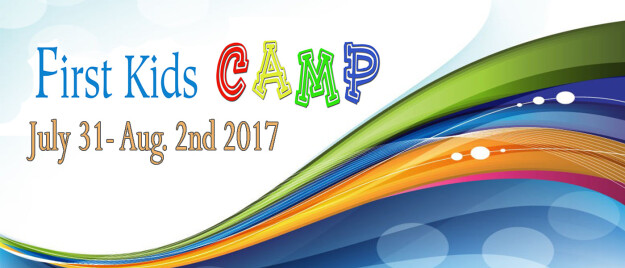 Daily, from 07/31/2017 to 08/02/2017, 7:30 AM - 5:30 PM
First Kids Camp will give children the experience and joy of following Jesus through worship, Bible stories, crafts, and recreation. First Kids will also meet a need for working parents who need child care during the summer. Mornings at First Kids Camp will be filled with kid-friendly worship, Bible studies and games. In the afternoons, we will switch gears and have special activities and guest speakers. For example, Myra Hutchinson will be doing yoga with the kids each afternoon. In addition, Jabberwocky Dance Studio will be coming one afternoon to put on a dance party.

Mornings are free; for children staying through the afternoon the cost is $25 per child for all three days, payable by check (made out to First Baptist Church) or cash.
Daily Schedule 7:30 am Early drop off for parents who work
9:00-Noon Worship, Bible Study, crafts, recreation
12:00-1:00 Sack lunch and quiet activities
1:30-5:30 Special activities (such as Jabberwocky Studios)
Click here to print out your registration form. If you would like more information email Yvette Chambers at