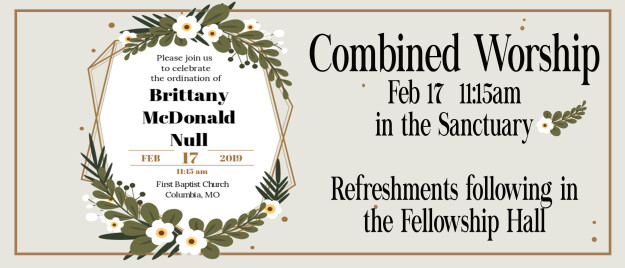 Sunday, February 17, 2019, 11:15 AM - 12:30 PM
Ordination of Brittany McDonald Null
Sunday, February 17 at 11:15 am
Combined Service in the Sanctuary
In Baptist life, ordination is a church's recognition of God's calling and gifting on a person. By ordaining Brittany, we are affirming that we see God's call on her life and that we have witnessed her giftedness for ministry. We are, in the name of God, setting apart and blessing her for gospel ministry.
You are all invited to come and take part in this special worship service.