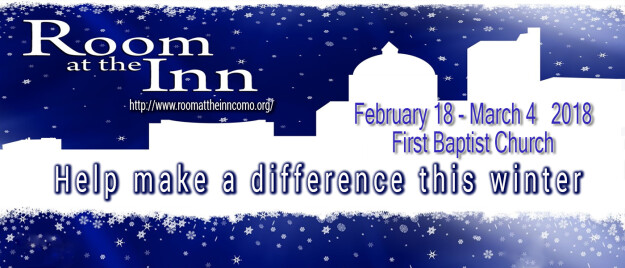 Sunday, February 18, 2018 - Sunday, March 04, 2018
For those in our community without adequate housing,
winter is potentially deadly. That is why we are grateful
for the ministry of Room at the Inn (RATI). RATI is a
winter shelter designed for those in need, to provide a
warm and safe place to sleep from 7:00 pm - 7:00 am
through March 10. The shelter is supported by area
churches and local volunteers.

First Baptist will host Room at the Inn from Sunday,
February 18 to Wednesday, March 3 in the Fellowship
Hall, but you don't have to wait until then to help.
Please visit http://www.roomattheinncomo.org to sign up
or to learn more about the list of donated items needed.